ABOUT DEVILS DEN SPRING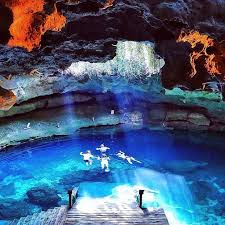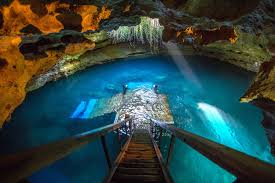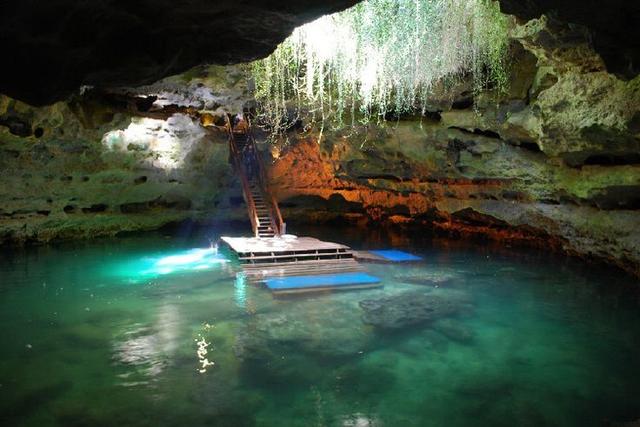 Bought in 1993 by the current owners, this natural wonder has been transformed from a simple scuba diving site to a world-class tourist attraction. Visit one of North America's most prehistoric places, Devil's Den Spring! This underground spring inside a dry cave has been home to many extinct animal fossils dating back to the Pleistocene Age, which is on display at The University of Florida's Museum of Natural History.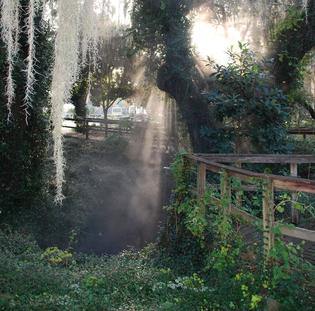 On cold winter mornings, you can see steam, like smoke, rising from the chimney opening. Thus, the early settlers gave the name Devil's Den. With crystal clear water, year-round 72-degree water temperatures, ancient rock formations with stalactites, fossil beds dating back 33 million years, and much more, you're guaranteed to leave with memories that will last a lifetime!
FEATURES

DEVIL'S DEN SPRING:
120 ft. surface diameter

72 degrees F/22.2 degrees C year round water temperature

Inverted mushroom shape below the surface

Maximum depth is 54 ft/16.45 m


EQUIPMENT RENTAL:

​Scuba diving equipment
Snorkeling equipment
GIFT SHOP:​
T-Shirts, post cards, stickers, and much more
Snacks and Beverages

LODGING:

4 Cabins​
Vast R.V Park
Tent Campgrounds

RECREATION:

Heated Swimming Pool
2 Large changing areas with showers and bathroom
30 + Picnic Tables
Charcoal Grills
5 Cabanas
2 Large Pavilions
Assorted lawn games