25 Best Things to Do in Fort Myers, Florida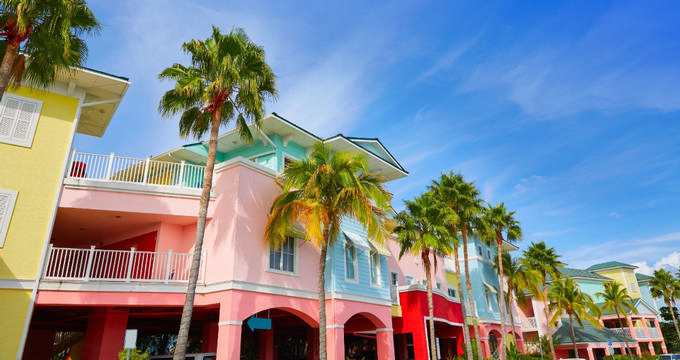 © lunamarina/stock.adobe.com
Fort Myers sits along the Gulf Coast and is the gateway to Sanibel Island. This Florida vacation destination is renowned for its gorgeous white sand beaches, deep-sea fishing excursions, and championship golf courses. You'll find trendy bars, innovative restaurants, unique shops, and plenty of art galleries in the city's renovated and stylish downtown.
Nearby trips: Best Beaches, Best Weekend Getaways, Best Day Trips
1.Six Mile Cypress Slough Preserve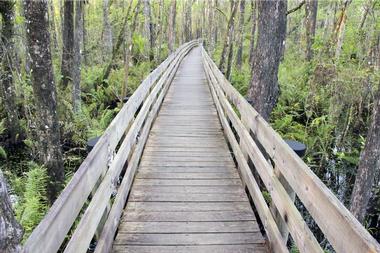 © cmuller/stock.adobe.com

Six Mile Cypress Slough Preserve, known also as Six mile Cypress Slough, actually measures over 11 miles in length. With wetlands of 3,500 acres, the preserve is a 5-minute detour off I-75, and well worth it. Fort Myers is a haven for endangered species. With a positive influence on the environment and community, Six Mile Cypress Slough earned preserve status in 1970. Visitors to the preserve, will learn how it protects the Gulf, as well as the wildlife that inhabits the preserve. There is also a butterfly garden, and a 1.2-mile-long boardwalk at the preserve.
7751 Penzance Boulevard, Fort Myers, FL, Phone: 239-533-7557
Fun day trip ideas close to me: Ohio, From San Francisco, Weekend Getaways from NYC, Texas, CA quick trip, Oregon, Florida
2.Lakes Regional Park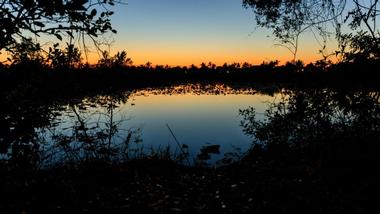 © ArnoldPhotog/stock.adobe.com
If serenity and easily accessible pathways are essential to visiting a nature park, then Lakes Regional Park is the place to visit. The park provides rides for visitors who have trouble walking on long or uneven trails. Story Time for the park's young guests takes place in the garden. Canoeing, fishing, kayaking, bird watching, and picnicking are fun activities on the lake and shores. Lakes Regional Park is truly a park for the nature enthusiast. Lakes Regional Park is operational seven days a week year-round, weather permitting.
7330 Gladiolus Drive, Fort Myers, FL, Phone: 239-533-7576
Things to do near me: Sarasota, From Boston, OR, NC, AK, Boulder, From Houston, NJ, GA, Orlando
3.Florida Repertory Theatre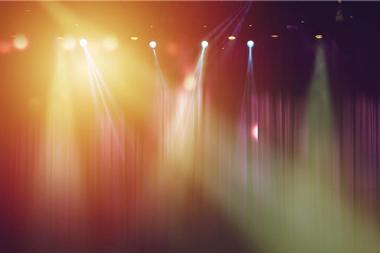 © thanasak/stock.adobe.com

The Florida Repertory Theatre has celebrated twenty-one years of award-winning performances. The historic theater has delivered performances to over 31,000 youngsters annually, with their emphasis on getting more of Southwest Florida's youth involved in theater. It's estimated that they've had over 87,000 people pass thru their doors annually, making the "Florida Rep" a one-of-a-kind experience in Southwest Florida. Their plays have been lauded by The New York Times and American Theatre Magazine. There's no wonder why the Florida Repertory Theatre has garnered so much attention over the years.
2268 Bay Street, Fort Myers, FL, Phone: 239-332-4488
You are reading "25 Best Things to Do in Fort Myers, Florida" Back to Top
Long weekend getaways with friends near you, what to do in: Poconos, NY, TN, MI, OC, New England, Cleveland, All Inclusive, Charleston, IL, VA, San Diego, TX
4.Edison & Ford Winter Estates, Edison Park

© reisegraf/stock.adobe.com
In the late 1800s, both Thomas Edison and Henry Ford, two of America's most prominent inventors, chose to winter in Florida setting the stage for over a century of tourism to this little corner of the "Sunshine State." Edison built Seminole Lodge along the Caloosahatchee River, and often invited friends from the north to visit. Among those was automobile magnate, Henry Ford. By 1916, Ford had purchased the house next door, which he named The Mangoes. Guests are encouraged to visit the historic homes, gardens, Edison laboratory, and the 15,000-square-foot Edison Ford Museum. The museum presents the lives and legacies of both men.
2350 McGregor Boulevard, Fort Myers, FL, Phone: 239-334-7419
Nearest romantic getaways, honeymoon: Cincinnati, MD, OR, HI, Retreats, Asheville, Indoor Amusement Parks, WI, San Francisco
5.CenturyLink Sports Complex – Hammond Stadium


© Daniel Thornberg/stock.adobe.com
Winters in Florida are synonymous with Major League Baseball. CenturyLink Sports Complex-Hammond Stadium is home to the Minnesota Twins' spring training center. The park's name comes from William H. Hammond, Jr., a retired Deputy Administrator for Lee County. Built in 1991, the stadium was renovated in 2014 to draw the Twins away from Orlando, their previous spring residence. Right from the start of the stadium being built, it was a good omen. The Twins won the World Series after only one spring season in the new training stadium. Hammond Stadium has hosted numerous other events like the Florida League (Minors) All-Star Game and Florida High State Championship games.
14100 Ben C Pratt/6 Mile Cypress Parkway, Fort Myers, FL, Phone: 239-533-7695
More kid-friendly fun things to do & places to visit near me today: Iowa, WI, From New Orleans, ME, ID, FL, LA, From Minneapolis, From Dallas, FL, Carlsbad, CA, Charlotte, Williamsburg, LA, PA
6.JetBlue Park

© Sascha Burkard/stock.adobe.com
JetBlue Park is the spring training home to Major League Baseball team, the Boston Red Sox, and has been dubbed Fenway South. JetBlue, a major airline based out of Logan International Airport in Boston, purchased the rights for naming the stadium. The choice to move to JetBlue Park was an obvious one, since the Red Sox's old facility lacked modern amenities. JetBlue Park is one of the few spring training facilities that has the same dimensions as their club's home field ballpark, helping outfielders practice playing the ball off the wall. The park is one of the most visited spring training parks of all of Major League baseball.
11500 Fenway South Drive, Fort Myers, FL, Phone: 239-226-4700
Top-rated things to see near me, beach and last minute resort ideas: Charleston WV, Pensacola, Baton Rouge, Encinitas, Colorado Springs, Dayton OH, Dauphin Island, Provincetown, VT, VA, Atlanta, From Chicago, CA, AZ, From NYC, GA beaches, CO
7.McGregor Boulevard

© marchello74/stock.adobe.com

The Grand Dame of roadways in Fort Myers is McGregor Boulevard. It represents some of the city's oldest and wealthiest communities. Thomas Edison and his wife, Mina began the beautification of McGregor Boulevard by importing palm trees to line the roadway. Today, there are over 1800 palm trees and other types of trees along the boulevard. Visitors will find restored buildings, quaint eateries, and botanical gardens with over 1,000 plants. Some of the homes on McGregor Boulevard could easily be featured on Lifestyles of the Rich and Famous, or on the cover of Better Homes and Gardens. The 14-mile-long boulevard is opulently eye catching.
2350 McGregor Boulevard, Fort Myers, FL, Phone: 239-334-7419
Top things to see near me, family weekend breaks in April, May, June: East Coast Beaches, SC, Beaches near Orlando, Last Minute, Palm Springs, Portland, Bar Harbor, Destin, Houston, Newport Beach, NH, Flagstaff, Minneapolis, Jacksonville
8.Fort Myers River District

© jccain/stock.adobe.com

After indulging in the culinary scene of Fort Myers River District, a walk along First Street is a must. There is plenty of art, live music, and shopping in the district to suit every taste. Large, rust-colored metal sculptures adorn the district in the form card players, musicians, jugglers, and street vendors. The installation is by Colombian artist, Edgardo Carmona, and self-guided walking tours are enchanting. Visitors can get a guide at any of the sculptures. Art enthusiasts will want to put the Sidney & Bernie Davis Arts Center on their to-do list. Checking out weekly farmers markets or monthly music and art walks give a deeper understanding of the neighborhood.
First Street Edwards Drive, Fort Myers, FL, Phone: 239-226-0006
Luxury resorts & family weekend hotels to visit in July, August, September around me: Best caves in the U.S., SD, Taos, NH, East Coast, DE, Disney, Portland, Martha's Vineyard, From D.C., Destin, MA, AK, Vegas, From LA, Hot Springs, Midwest , KY, Dream vacation spots, Southwest vacations
9.Fort Myers Brewing Company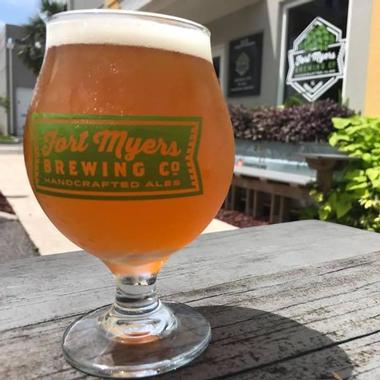 © Fort Myers Brewing Company

In 2011, the city of Fort Myers did not have a local brewery. That is until Rob and Jen Whyte moved to town. Rob, who had done some brewing in the 1990s in San Diego, decided to give it a go in Fort Myers. Two years into planning and researching, the Fort Myers Brewing Company was up and running. The Fort Myers Brewing Company is more than just a brewery. In fact, it has won many of Florida's brewery and beer competitions. It also has game, burger, food truck and trivia nights. This is the place to be in Fort Myers for a local bar feel.
12811 Commerce Lakes Drive 28, Fort Myers, FL, Phone: 239-313-6576
What to do near my location downtown in winter, summer, parks near me: Wedding venues in Illinois, MA, VA, CT, MD, NJ, TN, AR, Raleigh, Canada, WV, RI, MT, Indianapolis, London, From Kansas City
10.Manatee Park

© tamwarner/stock.adobe.com

Most winter days, people think of being inside with the heater on or in front of a cozy fire. But in Florida, it means being outside and enjoying nature. There's no better place to do that than Manatee Park. Visitors can kayak through the park and see hundreds of manatee. The warm water from the Florida Power Light Plant causes warm, cozy spa conditions that draw the manatee to the canal. Although it is harder to see the manatee from the shore or banks, visitors can still see them at times in the murky water. The best bet is to see them from a canoe. Manatees are most likely to be in the area November through March.
10901 Palm Beach Boulevard, Fort Myers, FL, Phone: 239-533-7275
What is there to do near me, cheap family vacation activities, bar, cafe, wedding venues: Washington beaches, Duluth, Water parks in Texas, New Braunfels, Long Island, Birmingham, Carmel, WA, UT, MN, AR, From LA, Day trips from Seattle, Chicago, Milwaukee
11.Bunche Beach

© Jesse Kunerth/stock.adobe.com

In 2016, a single flamingo struck a pose for hundreds of paparazzi along the salt flats of Bunche Beach. The pink flamingo hasn't returned, but plenty other fowls have. Bunche Beach has 718 acres of unspoiled beautiful land, sandy beaches, mangrove forests, and salt flats all overlooking Fort Myers Beach and Sanibel Islands. Stand up paddleboards and kayaks can be rented here, and it's not uncommon to see different species of wildlife when paddling along the sandbars. If hiking and wildlife watching is an interest, visitors can walk along the inlet and hunt for shells, or even observe different species of birds.
18201 John Morris Road, Fort Myers, FL, Phone: 239-229-1610
You are reading "Fun Things to Do in Fort Myers, Florida this Weekend with Friends" Back to Top or More places to see near me
Cool places to go in spring, summer, fall, public beach near me, landmarks: Wichita, CT, CA, NM, GA, NC, OH, UT resorts, ME, KS, CT, NC, MI, MS, IA, LA, DE, AR, Cruise vacations, CO
12.IMAG History & Science Center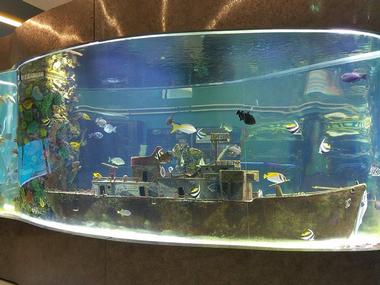 © IMAG History & Science Center

Those with a keen interest in science and history will find their Shangri-La at the IMAG History & Science Center in Fort Myers, Florida. There are more than 60 hands-on exhibits in this expansive center. LIVE! Animal Encounter gives visitors the opportunity to touch animals, or feed a stingray. Living Lab lets visitors watch snakes, frogs, turtles, and more. Animal Planet's show "Tanked" built a 3,200-gallon aquarium in the center where visitors can see exotic and Florida native fish. There's a unique 3D virtual reality experience where guests can "visit" the original Fort Myers. Kids will love the early childhood area in the Mini Museum.
2000 Cranford Avenue, Fort Myers, FL, Phone: 239-243-0043
Free things to do near me & must see tourist attractions in December, January, February, March: MN, SC, Northern CA beaches, Holland, MI, Leavenworth WA, Beaches near DC, Day trips from Las Vegas, California wedding venues, Mexico, NC
13.Fleamasters Fleamarket

© Fleamasters Fleamarket

Visitors to Fleamasters Fleamarket are sure to find just what they're looking for in the market's 400,000 square feet. With a stage for live entertainment and 20 different food, snack, and juice bar vendors to choose from, the atmosphere here is festive. A new stage has seats for 300 people, which makes for a comfortable setting to listen to local bands. A new sound system only enhances the musical experience. The flea market has golf shops, tackle shops, and sporting good stores as well. What's a flea market without bargain sales? Fleamasters Fleamarket is perfect for both bargain and treasure hunters.
4135 Dr Martin Luther King Boulevard, Fort Myers, FL, Phone: 239-334-7001
Fun & cheap vacations, altitude, free points of interest: Things to Do in Florida, Places to Visit in Florida, Florida beaches
14.Railroad Museum of South Florida

© Railroad Museum of South Florida

Train enthusiast won't want to miss a visit to the Railroad Museum of South Florida. The Museum, located in Lakes Regional Park, has over 3,200 square feet of space to operate its collection of trains. Visitors can learn the intricacies of operating a train system here seven days a week. The Railroad Museum of South Florida has four smaller trains for patrons to ride on. The smaller trains roll past the regular size trains to let riders see the size difference. There are some restrictions for potential passengers, so visitors should read the rules before purchasing tickets.
7330 Gladiolus Drive, Fort Myers, FL, Phone: 239-267-1905
Top sights, weather, 24 hour restaurants, 48 hours in, beaches near me: Things to Do in Columbia, Things to Do in Prescott, Chelmsford, Bloomfield Hills, Bay St. Louis
15.Zoomers

© Zoomers
For those in need of an open space for a birthday party or an indoor play area when the weather isn't cooperating, Zoomers is the place. With over 18 acres of assorted games, attractions and rides, Zoomers has something for everyone from grandkids to grandparents. Admission is free at Zoomers, and guests can purchase a Z-Card to pay and play, or they can get a wristband that allows for unlimited play. The Sidetracked Bar and Grill, which sits in the middle of the park, lets adults relax while keeping an eye on the kids. Zoomers is open seven days a week.
17455 Summerlin Road, Fort Myers, FL, Phone: 239-481-9666
Top 10 & family things to do, Italian, seafood restaurant, conference venue, waterfalls: Things to Do in Galena IL, Things to Do in Boise, Milan To Lake Como, Paris To Brussels, Vancouver To Victoria
16.Port Sanibel Marina

© murmakova/stock.adobe.com
Fort Myers famously provides 340 days of sunshine a year, which is one reason folks flock to Port Sanibel Marina to live and play. Port Sanibel Marina is considered "old Florida" with its lush-landscaping, palm trees and iconic lighthouse. Mangrove trees meander through a boardwalk created by nature. There are areas to sit by the shore that offer a plethora of fish and birds of different colors and species. If fishing is a must, then there is no better place than the saltwaters near the Port of Sanibel Marina. Kayaking and canoeing through the lagoon lets visitors commune with dolphins, manatee, and sea otters in their natural habitat.
14341 Port Comfort Road, Fort Myers, FL, Phone: 239-437-1660
You are reading "What to Do in Fort Myers, Florida this Weekend" Back to Top
Top 10 sights to see by car, good restaurants near me: Things to Do in Colorado Springs, Norfolk, St. John Beaches, Vancouver Island Beaches, Things to Do in Portland
17.Alliance for the Arts

© Alliance for the Arts
Alliance for the Arts in Fort Myers, Florida, is about connecting community, culture, and art. They work closely with other civic organizations like The Rotary Club of Fort Myers to welcome local artists and musicians at their various events. At their Art Lives Here event, the Alliance inspires local artists to make billboards into public art space. Also, the Alliance hosts a Drop the Mic Night where musicians from Southwest Florida are encouraged to display their musical talents. They welcome newcomers, as well as seasoned performers. More than 600,00 people a month pass thru the 10-acre campus.
10091 McGregor Boulevard, Fort Myers, FL, Phone: 239-939-2787
Places to eat near me, coffee shops, flea, farmers market, tropical honeymoon trip finder, sandy beach by car: Things to Do in Norwalk, Things to Do in Cheyenne, Iceland Currency, Denmark Currency, Euro Currency, Brazil Currency
18.John Yarbrough Linear Park

© ArnoldPhotog/stock.adobe.com
With so many parks in Southwest Florida, it's easy for some to be overlooked. Such is the case with John Yarbrough Linear Park. But once visitors have biked its paved trails and strolled through its serene and green passageways, they'll wonder why they haven't been here before. The park meanders alongside Ten Mile Canal for six of those ten miles. (The Canal itself was constructed in the 1920s.) While on the trail, nature enthusiasts should look for herons, egrets and other birds swooshing through the vegetation. Visitors may also spot eagles in the tree tops and alligators in the canal.
Six Mile Cypress – Crystal Drive, Fort Myers, FL, Phone: 239-533-7275
Romantic weekend getaways near me, spring break, places to live, for married people, elope, elevation, fish restaurant, living, breakfast: Fort Collins, Corpus Christi Wedding, Proctor, Things to Do in Kentucky
19.Barbara B Mann Performing Arts Hall

© Barbara B Mann Performing Arts Hall
If ever a person deserved to have a building named after them, it would be Barbara B Mann. The Barbara B. Mann Performing Arts Hall in Fort Myers, Florida, is a testament to her perseverance and passion for the arts. With two young boys in tow, Barbara walked door-to-door campaigning to raise enough money to bring entertainment and world-class culture to her community. Today, because of her tireless efforts, the building bearing her name is home to countless performing artists and world-class musicals. The Barbara B. Mann building is situated on the Florida Southwestern State College campus where its stage is the largest proscenium stage in the Southwest Florida area.
13350 Fsw Parkway, Fort Myers, FL, Phone: 239-481-4849
Weekend trips, what are spa resorts known for, last minute travel guide, what is a great day trip destination: Romantic restaurants in Miami, Best Family resorts in Florida, Spring Break Florida
20.Burroughs Home & Gardens

© quasarphotos/stock.adobe.com
Boroughs Home and Gardens is the previous home of Nelson and Adeline Burroughs. They entertained such guests as the Fords, Edisons, and Firestones at prestigious events. The Burroughs home is one of the oldest homes in Fort Myers nestled on over two acres with views of the Caloosahatchee River. The home itself is over 6,000 square feet and 2.5 stories with stained glass windows, an expansive veranda, and a widow's walk. It was a jewel on a street that one day would come to be called Millionaire's Row on First Street. Now this home is the ideal setting for weddings and receptions.
2505 1st Street, First & Fowler, Fort Myers, FL, Phone: 239-337-0706
Romantic places near me this weekend, all inclusive, live music, unique shopping in town, nightlife for tourists: Florida vacation spots, Orlando to Jacksonville Bergen, Annecy, Albufeira
21.Leopardi's

© Leopardi's
Leopardi's is a vibrant Italian restaurant in Fort Myers, opened in 2018 by namesake restaurateur Tony Leopardi. The restaurant specializes in Old World recipes from Italy's northern and southern regions, prepared with fresh, authentic ingredients. Pastas can be prepared traditional with whole wheat noodles or gluten-free, including favorites like manicotti, ravioli, baked ziti, and fettuccine alfredo. Chicken marsala, veal parmigiana, and eggplant rollatini also take center stage, along with a full menu of Neapolitan-style pizzas, which are available in personal sizes or large shareables. An extensive wine list is available to complement all meals, along with homemade desserts like gelato and cassata cake.
13851 S Tamiami Trail, Fort Myers, FL 33912, Phone: 239-887-4940
You are reading "What is There to Do with Kids in Fort Myers, Florida" Back to Top
Day trips from, guided vacations, essential facts, solo destinations, vacation spots for seniors, pictures: West Palm Beach to Miami, Ocala FL, Gainesville, Alma, Allen, Kangaroo Island
22.Southern Fresh Farms

© seagames50/stock.adobe.com
Southern Fresh Farms is a family-owned-and-operated hydroponic farm in Fort Myers, Florida. After lending the family's generations of farming expertise to help the state restore southern Florida natural habitats, they began their high-yield hydroponic farm in 2012. Visitors can interact with rescued barnyard animals at the Petting Farm, and take a guided tour to learn about vertical hydroponic farming. There is a fenced-in Kids Zone playground where children can play safely while parents shop the adjacent market. The farm also features a 12,000-square-foot barn, plus tents, tables, and chairs for weddings and events. Locals can even rent garden space here.
8500 Penzance Boulevard, Fort Myers, FL, Phone: 239-768-0309
Book your trip, outside & indoor activities, kid friendly popular scenic places, what's near me, excursions, art, tours, towns: Italian restaurants NYC, Manhattan wedding venues
23.Florida Native Butterfly Society

© bimserd/stock.adobe.com
The Florida Native Butterfly Society is dedicated to butterflies with a glazed glass warehouse to safeguard and protect Southwest Florida's diverse, native butterflies. The ultimate goal is to build habitats for the butterflies and to ensure the environment where the butterflies reside is protected as well. Unlike most butterfly facilities, butterflies are bred here. That way visitors can witness the stages of metamorphosis from beginning to the end. This of course depends on the weather conditions and time of year. This facility is strictly funded by the generous donations of people who love and enjoy butterflies.
1815 Fowler Street, Fort Myers, FL, Phone: 239-690-2359
"Top Romantic Tourist Attractions in Fort Myers, Florida" Back to Top
Romantic resorts, dog friendly cabin, boutique inn, B&B, hostel, photos, maps, discounts, conference, couples retreat: Things to Do in Queens NY, Day trips from NYC
24.Calusa Nature Center and Planetarium

© Calusa Nature Center and Planetarium
Calusa Nature Center and Planetarium is 105-acres breathtaking nature. It has a planetarium, bird and butterfly aviaries, three nature trails, and a museum. This a great place for people to connect with various aspects of nature. There are live animal demonstrations, and the museum offers daily programs about the natural history of Southwest Florida. The Center also houses native wildlife that have been injured. These animals are usually not released back into the wild. The Planetarium, which holds 100 people, presents three daily shows, including a solar observation session on Fridays. The Calusa Nature Center and Planetarium is a must-do in Fort Myers.
3450 Ortiz Avenue, Fort Myers, FL, Phone: 239-275-3435
Romantic date ideas in October, November, interesting historic road trip, food, beautiful beaches near me: Things to Do in Chelsea, Best time to visit New York
25.Adventures in Paradise

© Adventures in Paradise

Since 1986 the Stewart family has owned and operated Adventures in Paradise. This is not a typical tourist guide company. They offer boat and trolley rides to the best spots both on the water and on land. Those choosing to go the ocean route, there is fishing, shelling, sea life encounters, and lunch at a number of local restaurants. The trolley tour takes guests to the historical parts of Sanibel Island. On both tours, the staff are friendly, knowledgeable and fun. No tour would be complete without stopping and shopping at a souvenir store, and Sanibel and Fort Myers have their share of stores.
14341 Port Comfort Road, Fort Myers, FL, Phone: 239-472-8443
Family getaways, birthday, anniversary for couples, three day weekend, vacation deals & places to visit near me: Things to Do in St Augustine FL, Beaches in Santa Barbara, Wichita restaurants, Harrisburg restaurants, Provincetown Wedding, North East