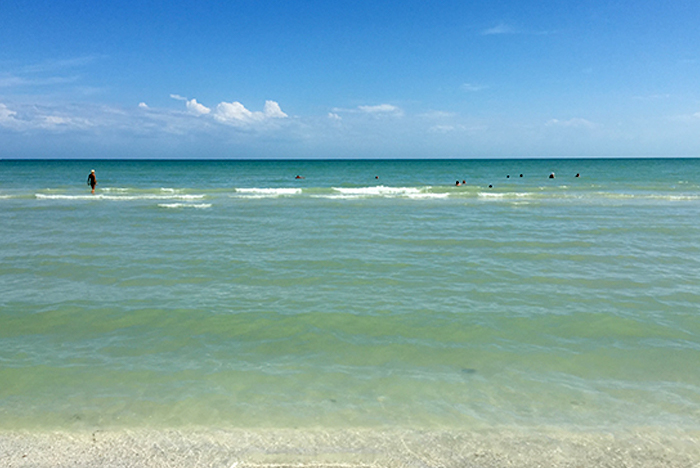 Sanibel Island Beaches are some of the most unique barrier islands of the world, having an east-west orientation when most islands are north-south. Hence, the island is gifted with great sandy beaches and an abundance of shells, winning awards for being the best shelling beach and one of the best beaches in Florida. USA Today has ranked shelling on Sanibel Island is ranked 7th for Best Florida Attractions and Sanibel Island as One of the Ten Top Places to Escape the Snow.
Click here to see more awards Sanibel Island Beaches and Captiva Island beaches the beaches have received.
Check out the Sanibel Shelling Center for information on the Sanibel Island beaches and seashells.
There are a few rules that keep our beaches pristine. Pets on Sanibel Island beaches must be leashed, and should be cleaned up after. Captiva beaches do not allow pets.* Alcoholic beverages are prohibited November through May. No open fires and no collecting of live shells please. Click Here to see the 5 reasons to leash your dog.
Basic restrooms are located at all public beach accesses. Some have picnic tables and showers, all have free handicap parking. Parking at Sanibel Island public beaches costs $5.00 an hour, and Captiva Island public beaches costs $5.00 an hour, Cash and credit cards are accepted. Paid parking tickets are not interchangeable between Sanibel and Captiva.
The Sanibel Island beaches are a great place to relax by enjoying shelling, fishing or bird watching. The Sanibel Island beaches can also be a romantic place to hold your wedding or another special event with a beautiful landscape. Visit the marinas to see the many boats that are docked there. Find a hotel or resort on either Captiva or Sanibel Island so you can spend time enjoying the sun on these well-known beaches.
CAUSEWAY BEACHES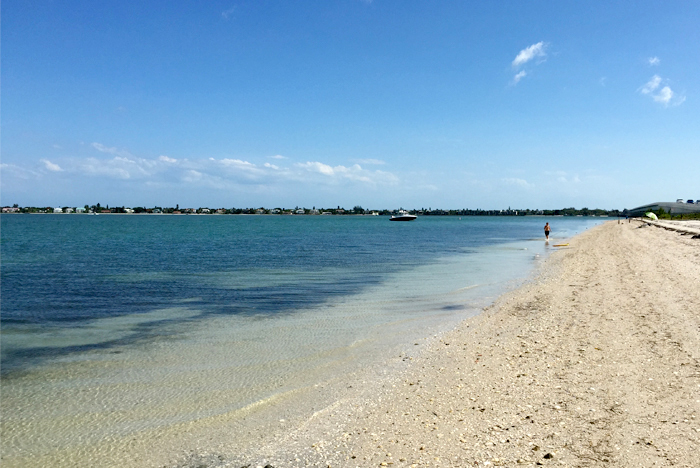 Causeway Beaches
19931 Sanibel Causeway Sanibel, FL 33957
Great for swimming, fishing, windsurfing and picnicking. Pull your vehicle right to waters edge. There is no fee when you park on the causeway beach. Located along both sides of the road. Restrooms are available.
Free parking
Dogs allowed on leash only
Restrooms
Picnic tables
Causeway Ordinances PROHIBIT the following:
Launching of motorized vessels
Alcoholic beverages
Open fires